At Clare Medical Centre, we offer a range of appointment types to help ensure we can provide appropriate services to all our patients in an efficient and optimal manner.
Longer consultation times are available, so please ask our receptionists if you require extra time. Every effort will be made to accommodate your preferred time and/or doctor.
While we will always try to accommodate all our patients, please keep in mind that our doctors cover On-Call duties, work between our three clinic locations, operate and assist in Theatre at the Clare Hospital, and are also entitled to their own leave which means unfortunately your preferred GP may not always be available at short notice. We will always try to find the most suitable appointment for you but we do suggest ensuring you are familiar with at least a few of our doctors, to help ensure we can provide you with an appointment that you are comfortable with. All of our doctors will be able to access your clinical file and we believe all of our doctors are brilliant, so hopefully you will feel the same.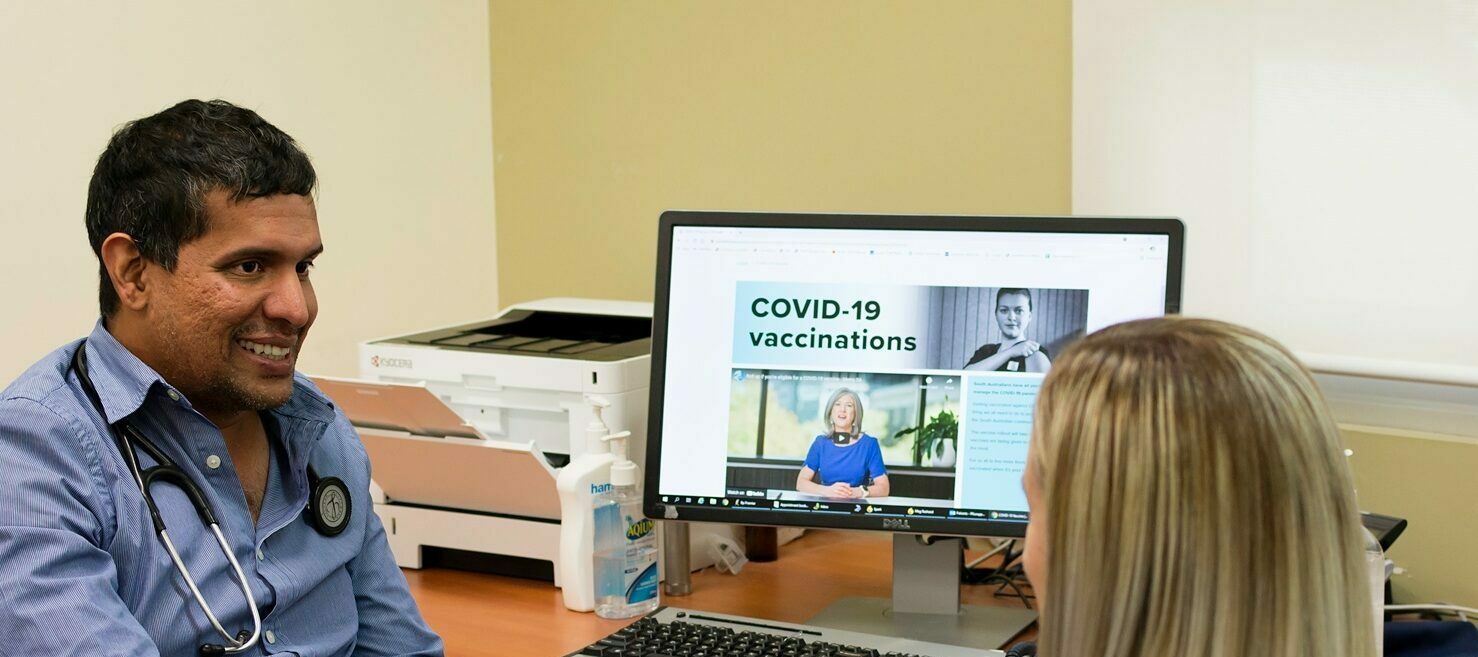 We are happy for patients to contact us to see if there have been any delays. In the event of major delays, our reception staff will attempt to contact you. While we try to minimise the effect of any emergencies, please be patient with us as sometimes unforeseen circumstances mean that last minute rescheduling sometimes may occur.

Some of the different appointment types we offer are:

Fast Track – 5 minute appointments
Clinics offered generally 3 x times per week
Renewal of Script (must have been prescribed by a CMC GP in the last 12 months)
Renewal/reprint of Referral (Original referral must have been completed at CMC, repeats for same issue only)
Standard – 15 minutes
Cervical Screening (Pap Smear)
New Referral
Antenatal Review
Eye Test
Medication Review
Contraception
Smoking Cessation
Light Vehicle Drivers Medical
Heavy Vehicle Drivers Medical (exc. Road Train or Dangerous Goods)
Medium – 30 minutes
Annual Health Checks
New Antenatal/Pregnancy
Centrelink Forms
Procedures
Multiple issues to discuss
Long – 45 minutes
Counselling
Mental Health Care Plan
Extensive Paperwork/reports
Multiple complex issues
New Patients – 30 minutes
Please bring to initial consult:
Current Medicare Card
Concession Cards/Veteran Affairs Cards
Reading glasses (if required) to complete paperwork
Next of Kin/Emergency Contact Details
Contact details of previous Medical Centre (if known)