All of our doctors see patients for Mental Health related appointments. If your appointment is solely to discuss your Mental Health, generally allow 30 minutes if possible for these appointments as often more time is required. If you require a Mental Health Care Plan, these can be completed by seeing our Mental Health Care Coordinator Bronwyn Lane in coordination with your usual doctor.
Bronwyn Lane also conducts Chronic Disease Management Care Plans, and can provide individual therapeutic sessions as part of an Enhanced Primary Care Referral.
Youth Mental Health
What we do
Tracey Davies, our Youth Mental Health Clinician provides mental health support to patients between the ages of 12-25 years. This can include linking you with other services such as GP, psychiatrist, other mental health teams and other services such as homeless services or benefit supports.
The primary goals of our Country Primary Health Network funded Youth Triple C is to:
· Improve access to mental health care to maximize recovery & prevent escalation and
· Provide wrap-around coordinated care and direct therapeutic services with complex needs


What this means for you?
Your mental health and wellbeing are our main focus, improving access to services so that you have a supporting group of people around you as well as receiving therapeutic care.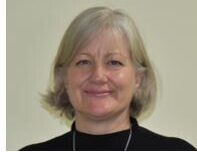 Tracey Davies, Accredited Mental Health Clinician.
Tracey, is experienced in working with young people with talking therapy as well as linking and supporting you to reach the goals that matter to you.

How to make a referral
The first step is to complete and return the referral form (download here) or drop into one of our medical centres in Clare, Burra or Snowtown.
You can also be referred by your GP with a Mental Health Treatment Plan or through your school wellbeing coordinator.
A parent, friend, teacher or other trusted person can also refer you with your permission. We are a voluntary service, which means no-one can make you attend should you not wish to do so.

What to expect?
Once we receive your referral, you will be contacted by phone and arrange a time for you to either come into our centre or have a chat over telehealth for an initial assessment with Tracey. This assessment will ask you some questions about what is happening for you and what kind of support you are looking for. From here you will be offered appointments as soon as a spot is available. Waiting list times vary and can depend on lots of factors but we try to see you as soon as possible.
Currently services:
Clare High School
Balaklava High School
Riverton High School
Burra High School
If you are accessing support through Balaklava High School, Burra Community School, Clare High School or Riverton and District High School your school wellbeing coordinator will support you with completing the forms and arranging appointments through our outreach program into your school. These take place on a fortnightly basis and additional appointments can be arranged with you should you need these.
There is no cost to this support.