Clare Medical Centre provide an after hours emergency service at the Clare Hospital in partnership with Victoria Road Medical Centre: 24 hours a day, 7 days a week.
If you are seen by a doctor from another practice, your ongoing care will be handed over to your regular clinic the next working day.
To access after hours emergency services:
Call 000 for medical emergencies requiring an Ambulance.
If you wish to speak to a doctor directly, phone (08) 8841 3777 and you will be transferred to the on-call doctor. Please note this phone call will attract a service fee.
Alternatively, you can contact the nursing staff at Clare Hospital on (08) 8842 6500 and they will contact the on-call doctor on your behalf if required.
After Hours Outpatients Clinics (appointments not required) are held at Clare Hospital on:
Saturday 6:00pm
Sunday & Public Holidays 11:00am and 6:00pm
Outpatient visits are NOT BULK BILLED – There will be a charge for ALL patients seen as an outpatient at the Clare Hospital.

Snowtown/Burra
Call 000 for medical emergencies requiring an Ambulance.
Phone the clinic and your call will be diverted to the Clare Medical Centre.
Phone Burra Hospital (08) 8892 2300 or Snowtown Hospital (08) 8865 0100 to speak to a nurse, who will be able to contact the duty doctor if required.
Present to Burra or Snowtown Hospital and the nurse will contact the duty doctor if required.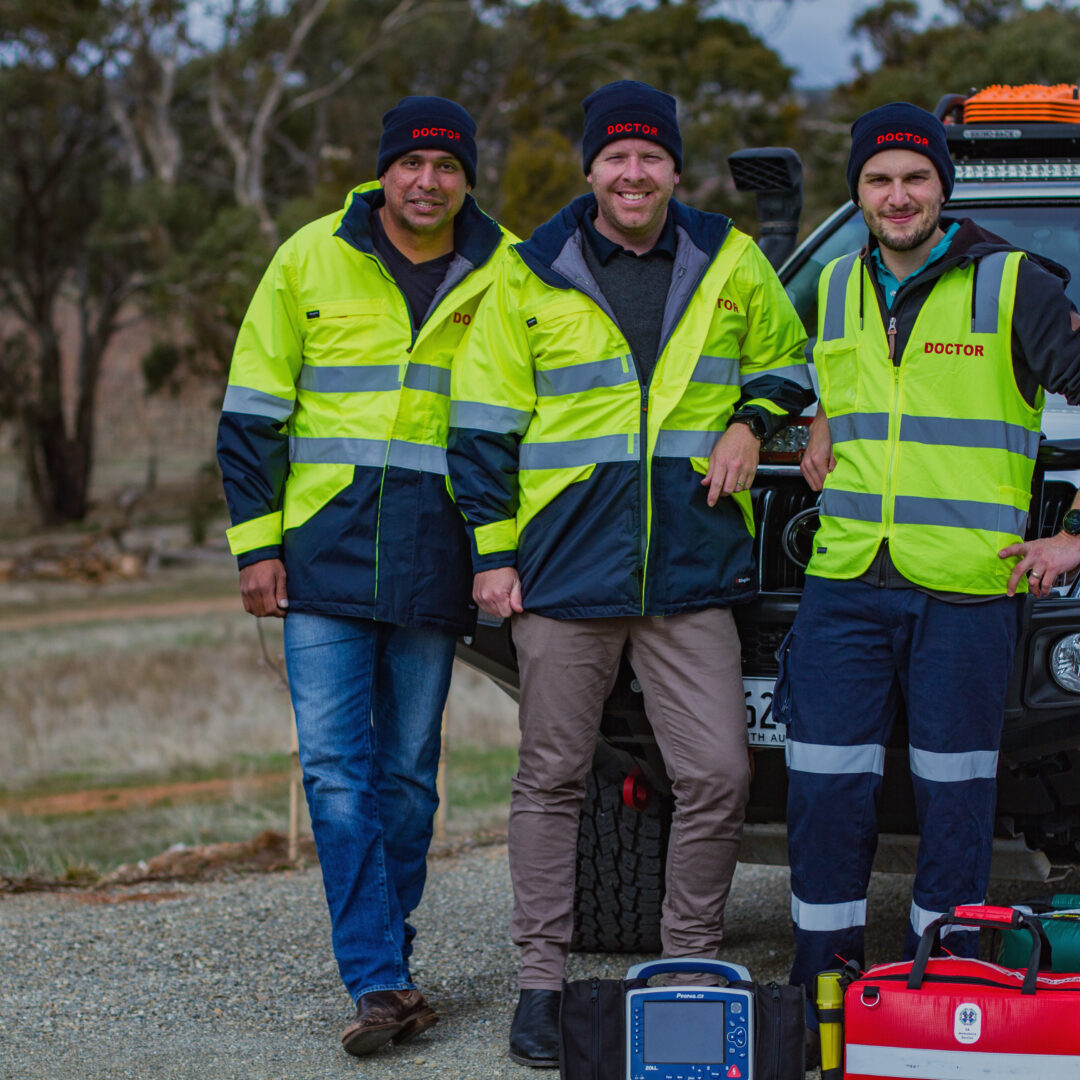 Rural Emergency Responders Network (RERN)
Clare Medical Centre is proud to be home to the three Rural Emergency Responder Network (RERN) doctors that cover the Mid North area.
Doctors Gerry Considine, Prash Kuruppu and Geordie Beath can be called to attend ambulance scenes 24 hours a day, 7 days a week. This network is a vital assistance to our volunteer ambulance crews and can help stabilise patients prior to the arrival of a retrieval team by helicopter or road transfer to Adelaide.
During clinic hours, it means that these doctors (and/or the on call doctor) may be called away from the medical centre at short notice. We appreciate your understanding if you are asked to wait or re-schedule due to such emergencies.
In addition, the doctors are involved with local ambulance training sessions to help with upskilling and also practice working together in difficult and stressful situations.